Under President Adama Barrow, "Gambia's democratic space is boundless."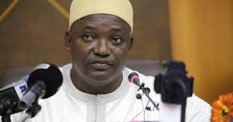 The National People's Party's Communication Secretary has stated that President Adama Barrow's democratic space is unlimited and that the judiciary is unaffected.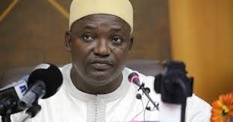 This information was recently disclosed by Sulayman Camara at a press conference that was held at the Churchill's Town secretariat of the National People's Party.
How eight years after its independence, Banjul was renamed Bathurst
Under President Barrow, the democratic space in the Gambia is limitless, and there is no interference with the judicial branch. This has been demonstrated numerous times, and you are all witnesses to that as representatives of your various media houses," he stated.
Camara, on the other hand, asserted that the opposition United Democratic Party (UDP) leader has stated that they will announce their own results "if the results of the upcoming election are not tabulated properly." He added that this is unfortunate given that he is attempting to undermine the country's Independent Electoral Commission (IEC).
He asserted that the UDP is a depleted and life-sustaining machine, pointing to the recent presidential elections as evidence.
He maintained that the National People's Party (NPP) is a progressive people's movement and a party of peace, hope, and inclusion in which all viewpoints are counted with respect.
He added that the Gambia's democracy has matured and nurtured a mature, independent judiciary, where citizens can seek redress whenever they believe their rights have been violated.