The government is prepared to reduce this year's flood severity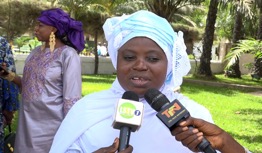 Minister of Environment, Climate Change, and Natural Resources (WECCNAR), Rohey John Manjang, stated that the purpose of their visit to sites of environmental concern in the Greater Banjul Area was to gather firsthand information on how to prevent floods from occurring again this year.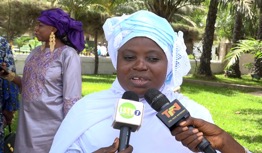 To effectively engage with relevant institutions to propose and implement sustainable measures to manage and prevent environmental challenges such as floods, the minister embarked on a day-long visit on Tuesday to better understand the environmental challenges posed by the activities at Bund Road and Tobacco Road, Karmalo, Tambi Wetland clearance, Abusi culvert, and Jabang – flooded areas.
At the GRA 5th Annual Taxpayers Award Night, President Barrow will speak
The Vice President's Office, the Department of Geology, the Ministry of Works, the Ministry of Lands, the National Road Authority, the National Environment Agency, and the National Disaster Management Agency were among the additional establishments that the minister visited alongside.
She said that the late vice president set up a flood response taskforce at the beginning of last year's rains on President Adama Barrow's instructions. This year, she said, they won't wait until the rains start to run from one end of the country to the other.
She went on to say that working during the rains is hard, so the government is starting now to act at the right time.
She noticed that human waste had blocked a portion of the Abusi culvert. She stated that they would be affected by the dumped waste during the rainy season.
As a result, she urged everyone to control their surroundings and keep the neighborhood clean.