Safeguarding public safe and security: Police launches joint operation with sister forces.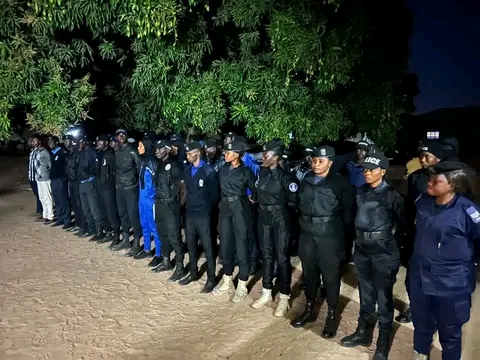 A despatch from the police revealed that on the 3rd of March 2023, The Gambia Police force, in collaboration with other sister services; The Gambia Immigration Department (GID), and the Drug Law Enforcement Agency (DLEA), launched a joint operation throughout the West Coast Region with the primary objective of combating criminal activities and potential threats to public safety and security.
"In addition to the routine patrols, the operation deployed a team of highly trained and experienced police personnel from various formations of The GPF and sister services to intensify their presence in the criminal hotspots within and around the jurisdiction of the West Coast Region."
The Operation according to the police, has so far arrested 15 people alleged of different crimes. These arrests are a testament to the effectiveness of the operation, which successfully disrupted criminal networks and prevented potential acts of illegality.
"The Operation was led by the Commissioner of Police West Coast Region, Kalilu Njie, and Commissioner of Police Operations, Lamin LK Bojang. The two commissioners briefed the men and underscored the importance of proactive measures in combating crimes and safeguarding public safety and security. "
The GPF urges citizens and residents of the Gambia to remain vigilant and report any suspected criminal activities promptly to the nearest police stations. GPF also recognizes that public safety and security are paramount concerns, thus, such an operation was aimed at creating an environment in which citizens and residents can go about their daily activities without fear of being harmed or robbed in private and public places.