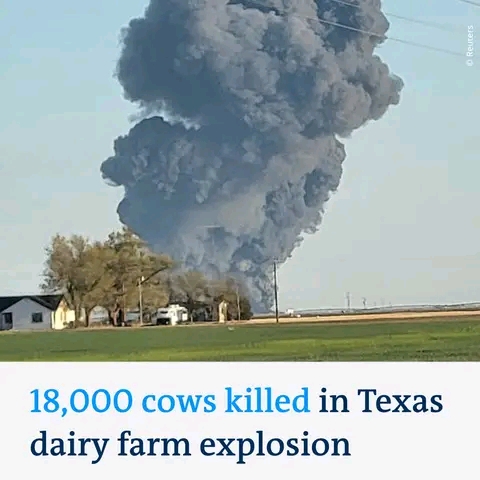 According to media reports,  more than 18,000 cows have been killed following an explosion at a dairy farm in Texas. As reported by DW News,  the explosion and the subsequent fire, which occurred on Monday, has become the deadliest barn fire on record in the United States. One agricultural worker was critically injured.
Overheated equipment is likely to have caused the fire, according to Castro county sheriff Sal Rivera.
He said methane may have "ignited and then spread out with the explosion and the fire," and that fire marshals need to investigate further to confirm.
The fire prompted the Animal Welfare Institute, one of the oldest animal welfare charities in the US, to urge Texas to impose federal regulations protecting animals. There are currently no federal regulations in the United States protecting farm animals from fires; only certain states have fire protection codes for buildings that house them.
"Farms must do more to protect animals by adopting commonsense fire safety measures," tweeted the institute.