Clerk Sise calls for strengthening of the institution of Parliament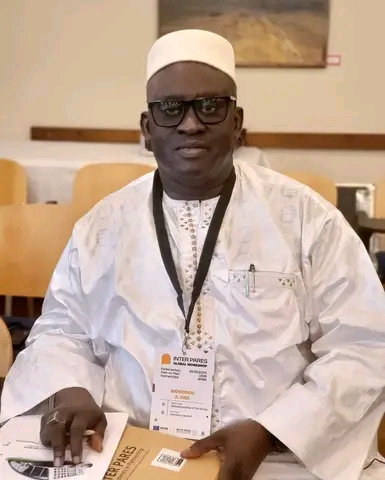 The Clerk of the National Assembly, Momodou A. Sise, has told his colleague Clerks of Parliaments to work hard to ensure that Parliamentary service is independent and apolitical to better serve the institution of the legislature.
Clerk Sise, made these remarks at an INTER PARES global peer-to-peer workshop for Secretary Generals of Parliaments currently underway in Leon, Kingdom of Spain.
Speaking on the theme, 'Role of Parliaments in Strengthening Democracy', Clerk Sise reminded his colleagues that the institution of Parliament is the bedrock and lifeblood of any meaningful representative democracy.
"I believe that stable and successful democratic development primarily requires empowered and effective parliaments. It is however worth noting from the very start that for Parliament to function adequately in the due execution of its mandate and be able to generously contribute to the sustenance of democracy, it must be independent and adequately resourced", he stated.
He further went on to inform the forum of the critical reforms undertaken by the National Assembly of the Gambia to Strengthen democracy ranging from the National Assembly Service Act 2021, the establishment of a robust committee regime, to the Assembly's effort in public engagement and collaboration with the Civil Society.
According to him, Parliaments should be more than ready to bear the brunt, oppose any impediment, and support any course to assure the global promotion of democracy through sharing democratic achievements with new and innovative means of resolving the challenges faced.
Whilst assuring that the National Assembly of The Gambia would continue to uphold and strengthen the values of democracy. He asserted that the energy, faith, and devotion that parliaments need globally will have to be strong and concerted. Adding that there is the obvious need for Parliaments to re-evaluate their operations and develop new ways to achieve spectacular success in the struggle towards strengthening democracy across the world.