Ousmane Sonko calls for protest against Macky Sall's 3rd term bid.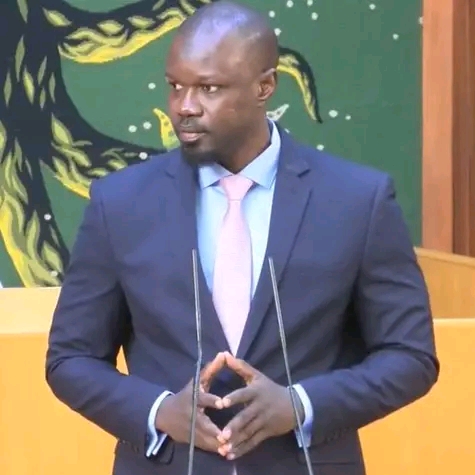 The Senegalese opposition leader Ousmane Sonko has called on the public to "come out en masse" to protest against President Macky Sall seeking a third term.
The incumbent is scheduled to give a speech later to announce whether he will run for president in 2024 – something most legal experts say would violate the Senegalese constitution.
Last month, thousands of protesters took to the streets of various Senegalese cities after Sonko was sentenced to two years in prison for the crime of "corrupting youth".
Sonko's supporters and some political observers say the case was an attempt to block him from running in next year's presidential election.
The clashes were the deadliest in recent memory.
Sonko also said on Sunday that if the president announces a third-term bid it was "incumbent on all the Senegalese people to stand up, to face him".
The constitution limits presidents to two terms in office but Mr Sall's supporters argue that this should be reset because a new constitution was adopted in 2016.
An attempted third-term bid by then-President Abdoulaye Wade in 2012 plunged the country into violence, leading to 12 deaths
BBC