National Assembly clarifies:Vehicle for honorable members is a loan scheme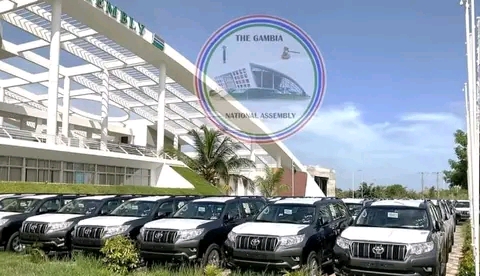 The Office of the Clerk wishes to inform the public that the vehicles approved in the 2023 Appropriation Bill as a loan scheme for Honourable Members of the National Assembly have been delivered after supply chain disruptions due to Covid 19 pandemic and the flooding of the manufacturing plant delayed the earlier expected delivery schedule.
Under this revolving loan scheme, each Member of the National Assembly is responsible for financing half of the cost of their vehicle during their five-year tenure. This approach follows due process and is akin to similar practices employed by governments for public service and in parliaments worldwide.
The Office of the Clerk also wishes to clarify that contrary to information circulating on social media, Honourable Members are fully responsible for the fuel and maintenance of the vehicles.
This scheme also safeguards the dignity and integrity of the National Assembly by ensuring that Honourable Members are not donated vehicles by special interest groups and reduces the burden on the state in the full procurement, fuel, and maintenance of vehicles for National Assembly Members.  It is anticipated that the scheme will be self-sustaining shortly.
The Office of the Clerk understands and appreciates the concerns expressed by the public regarding the vehicles. However, it is crucial to place these concerns within the appropriate context.
The provision of vehicles to Members of the National Assembly serves multiple purposes. It allows for efficient transportation, ensuring that representatives can effectively fulfill their legislative duties even at odd hours, and engage with constituents across the country.
The public is hereby assured that the National Assembly shall remain committed to the execution of its mandate as enshrined in the 1997 Constitution of The Gambia.