"We are very satisfied with her that is why we are renewing her contract" – Waka J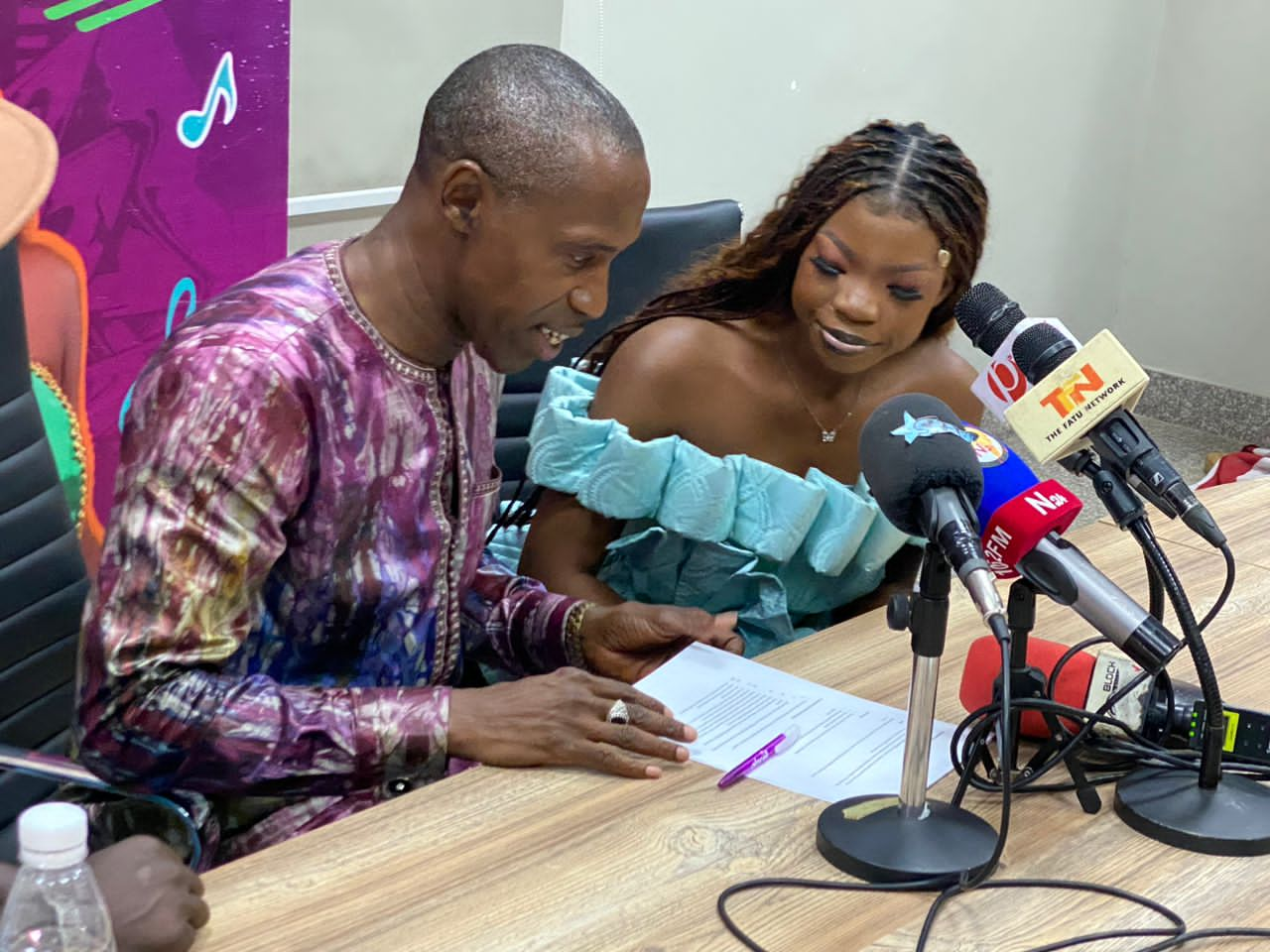 While presiding over the official endorsement agreement between Awa Gambia and Africell -Gambia, Mr Waka Jagne the Brand Manager of Africell Gambia pointed out that his company is satisfied with  Awa Gambia which promoted them to consider granting her another one-year contract.
The melodious female  Artist has earlier signed a one-year contract with Africell which elapsed shortly with a remarkable output.
" We are proud to associate with Awa- Gambia. We are very happy with her that is why we are renewing her contract. We want to partner  with only the best."
Waka J spoke at length about the musical achievements of their Brand Ambassador which includes her winning  5 prestigious Awards at the last  Wah-Sa-Halat music Awards.
"She got the main subscribed female Gambian artist on Youtube., has one million views on Youtube, and participated at the Africell "Be a Star ' competition. In the early part of her career, she represented the Gambia at '" Sen Petite Galle" in Senegal."
In her reaction, Awa Gambia said it's an honor for her to renew the contract noting that if she didn't have people behind him, it would have been possible.
"It's just the beginning of my career, I have not achieved anything yet. It's a good journey with Africell and it's an honor to continue. "
Delivering a statement of appreciation, Mr. Ali Wally, the Manager of Awa Gambia,  asserted that her artist has all the potential to be a brand Ambassador of any company. while acknowledging the support from Africell.