Anti-Crime Special Operations: Police confiscated suspected stolen motorcycles.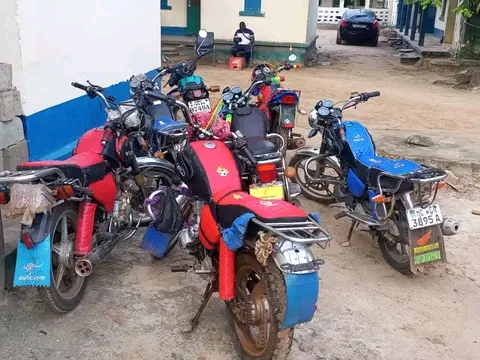 In the wake of the recent Police Anti-crime Operations in the country aimed to hunt down criminals, the Police have confiscated and recovered more than a dozen of suspected stolen motorcycles, especially in borderline communities.
In the preceding Operations done in the Greater Banjul Area and parts of the West Coast Region, the Anti-crime Unit recovered nine (9) motorcycles from suspected criminal locations. This number excludes the additional six (6) other motorcycles recovered last week and are safely kept at the Anti-crime Unit base in Banjulinding.
"We have received several calls and text messages from individuals who claimed ownership of some recovered motorcycles earlier on published on this medium, but it is only one person who came along with the right documents to substantiate his claim.
In light of this, members of the public are invited to visit the Anti-Crime Unit of Gambia Police Force based in Banjulinding, where the recovered items given below are being kept for identification and claim of ownership with substantiated proofs.
The Gambia Police Force remains committed to ensuring transparent and accountable policing that guarantees the security and protection of lives and property in the country."