UTG Lecturer, Mr Gitteh, Leads Students in Transformative Community Services Projects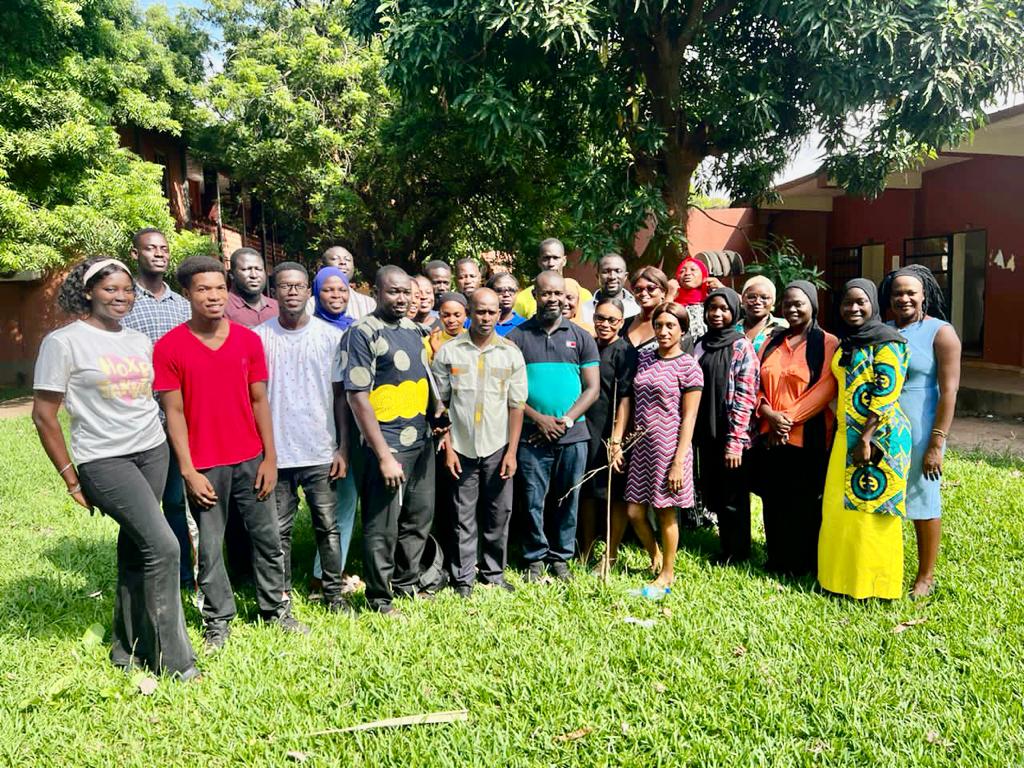 By: Ebrima Fadera
In a remarkable display of Corporate Social Responsibility (CSR), Mr Gitteh, a respected lecturer at the University of The Gambia, has divided his class into four groups, each tasked with a unique community service project. The diverse range of activities undertaken by the students is set to have a profound impact on the lives of individuals and the broader society.
Group 1 has taken on the crucial task of community sensitization on the importance of a drug-free society in Sukuta village. Through their efforts, they aim to raise awareness about the dangers of drug abuse and foster a healthier community environment.
Meanwhile, Group 2 has embarked on a tree-planting exercise within the MDI Campus. Their mission is to combat climate change by planting trees that will improve air quality, conserve soil, and enhance the overall ecological balance of the campus.
Group 3 is dedicated to promoting reproductive health. Their initiatives include workshops, awareness campaigns, and educational programs aimed at empowering individuals to make informed decisions about their reproductive rights and overall well-being.
Lastly, Group 4 has chosen to extend a helping hand to those in need by providing charitable services at a local hospital and donating to sick individuals. Their acts of kindness aim to alleviate the burdens faced by patients and their families, fostering a compassionate and supportive environment within the healthcare facility.
Mr Gitteh's class projects exemplify a comprehensive approach to corporate social responsibility, tackling issues ranging from substance abuse to environmental conservation, reproductive health, and compassionate care. Not only will these initiatives bring positive change to the communities they serve, but they will also instil a sense of social consciousness and responsibility in the students, preparing them to become engaged citizens of the future.
Under the guidance of Mr Gitteh, the University of The Gambia students are demonstrating the power of education and community engagement, leaving an indelible mark on society and inspiring others to follow suit.