Bere-Chimo's Commanding 3-0 Triumph Over Puntalana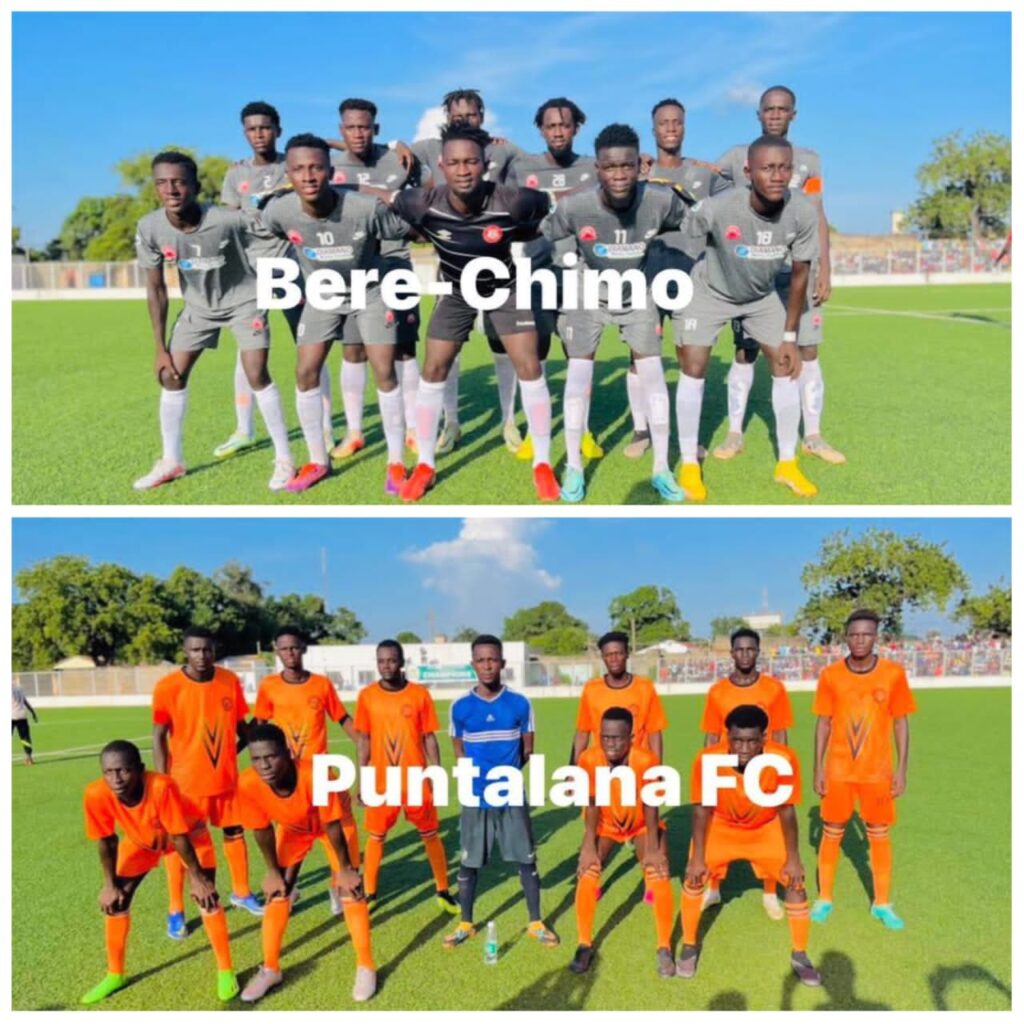 By: Ebrima Fadera
In a commanding display of skill and teamwork, Bere-Chimo emerged victorious with a convincing 3-0 win over Puntalana in their second group match at Box Ba Mini Stadium.
The game kicked off with both teams showing determination and enthusiasm. Bere-Chimo, riding on their previous win's confidence, took control of the match early on. Their relentless pressure paid off as they broke the deadlock in the 13th minute. A beautifully executed through-ball found Bere-Chimo's Kebba Jammeh, who slotted the ball into the net with precision, putting his team ahead 1-0.
In the 33rd minute, Bere-Chimo doubled their lead through a beautifully worked team goal. A series of quick passes carved open the Puntalana defence, and a clinical finish from Lamin Jatta, made it 2-0 in favour of Bere-Chimo.
Puntalana, struggling to find their rhythm, faced a resolute Bere-Chimo defence that denied them any significant scoring opportunities in the first half. The teams headed to the halftime break with Bere-Chimo holding a deserved 2-0 lead.
The second half saw Bere-Chimo continue to dominate possession and dictate the tempo of the game. Their midfield controlled the flow of play, while the defence remained solid, thwarting Puntalana's attempts to mount a comeback.
Puntalana, desperate to find a lifeline, pushed forward in search of a goal. However, their efforts were met with staunch resistance from the Bere-Chimo defense. As the match entered its closing stages, Bere-Chimo put the icing on the cake with Lamin Darboe alias Roney's third goal in the 81st minute. A well-placed cross found their forward, who calmly headed the ball into the net, sealing a resounding 3-0 victory.
The final whistle confirmed Bere-Chimo's dominant performance and a comprehensive 3-0 win over Puntalana. Bere-Chimo showcased their superior skill and teamwork throughout the match, earning them a well-deserved victory. This win solidifies Bere-Chimo's position in the tournament, while Puntalana faces an uphill battle to progress to the next round.