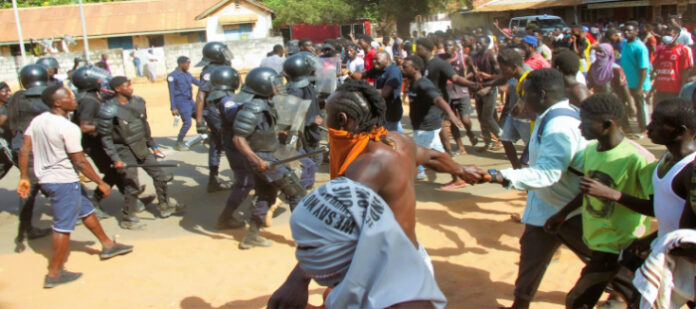 On December 5, 2022, 38 Bakau residents were brought before Principal Magistrate Omar Jabang of the Kanifing Magistrates' Court and charged with seven counts of conspiracy to commit a felony in violation of Section 368 of the Criminal Code. Other charges include rioters injuring buildings and machinery in violation of Section 77 of the Criminal Code, threatening violence in violation of Section 84 of the Criminal Code, common nuisance in violation of Section 160 of the Criminal Code, idle and disorderly in violation of Section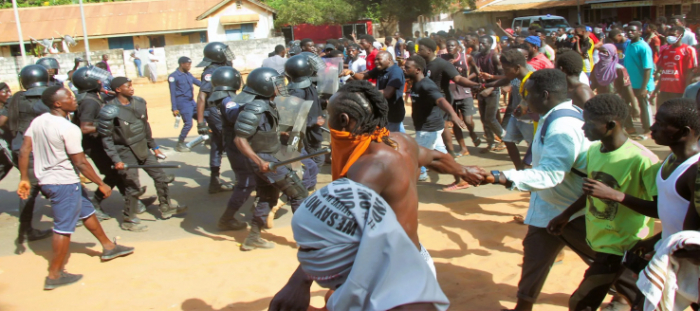 The accused conspired to commit a crime of rioting on December 1, 2022, at Bakau, in the Kanifing Municipality, under the jurisdiction of the honorable court, according to the prosecution.
Soldier got hospitalized after reportedly beaten by robbers
In addition, it was alleged that they continued to take part in the riot or assembly and obstructed the proclamation by force.
The prosecution expressed that they, with aim to scare, affront or pester the Police Intercession Officials, took steps to kill them assuming they neglected to deliver the suspect under care to be killed.
In addition, it was alleged that taking part in an illegal demonstration, which posed a threat and damaged the Bakau Police and other properties, caused harm, annoyance, and danger to the general public.
They were accused of engaging in a riot in a public location likely to disturb the peace for their disorderly behavior.
In addition, according to the prosecution, they were involved in a riot and failed to disperse after a proclamation was issued.