"We promise stronger partnership with gov't businesses in 2023" GCCI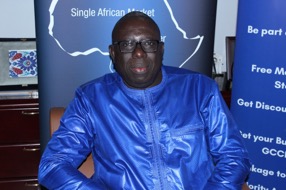 The Gambia Chamber of Commerce and Industry (GCCI) president has pledged to maintain a stronger partnership with the government and businesses in The Gambia in order to record more growth and development in both the public and private sectors as well as the national economy.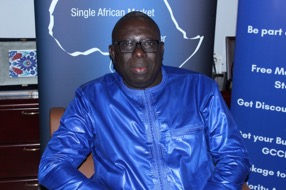 This statement was made by GCCI President Edi Mass Jobe, a well-known businessman, in his message of goodwill to members and staff of GCCI on New Year's Eve 2022 at the conference hall of GCCI in Kerr Serign.
President Barrow Extols Gambia-Senegal Relations as He Receives Senegalese Ministerial Delegation
He stated, "The Gambia Chamber of Commerce and Industry (GCCI) hopes to work more closely with the government and businesses to create an environment that is competitive with a level playing field" in 2023. "The only way business innovation would survive is through competition."
The president of the GCCI went on to say that collaboration with government, civil society, and cultural institutions is necessary for business innovation in some areas. He went on to say that these areas include making room for women, young people, and national development, particularly in commerce, where "the barriers to entry can be adjusted."
"As the president of the GCCI, on behalf of the board of directors, I want to use this opportunity to wish our members and staff a happy and prosperous New Year," Mr. Mass Jobes said in his goodwill message to members and staff of the GCCI for their hard work, commitment, and dedication to the smooth operation of the GCCI over the course of the year.
"As we began to recover from the devastation caused by COVID-19 in 2022, we were confronted with the Russia-Ukraine war and the supply chain issues that accompanied it.
We see these difficulties as an opportunity to develop novel products, services, a new culture, and new skills. We are currently building the next-generation hotel and entertainment, telemedicine, and construction businesses that will add value, create jobs, and meet the needs of society.
Mr. Jobe, who is one of the top ten Gambian businesspeople in the country, took advantage of the occasion to express his gratitude to all Gambians and residents of The Gambia for supporting local businesses, particularly micro, small, and medium-sized businesses.