NEW MUSLIM CONVERT LEADS FRIDAY SERMON IN JAPAN.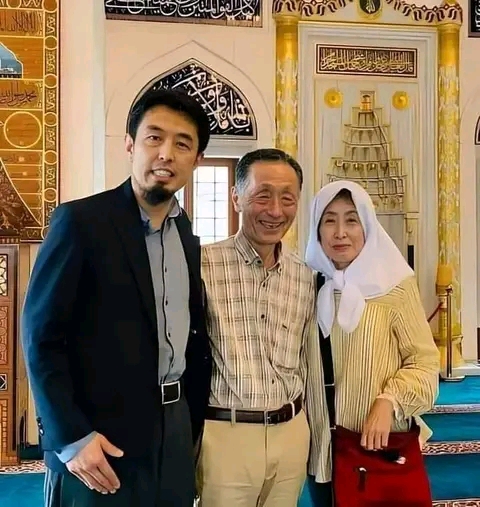 "It was truly amazing.  I was in charge of the Friday sermon that day.  Then my father appeared among the many foreign Muslims and sat down to listen to my sermon.  It may have been the happiest moment of my life."
Kyochiro Sugimoto is a Japanese academic who converted to Islam and devoted himself to the study and dissemination of Islam.
"My 75-year-old father, who used to get so angry when I talked about Islam, attended the Juma prayer at the Chiba Islamic Cultural Center for the first time in his life," says Kyochiro Sugimoto.
Japanese academic who reverted to Islam helped his parents to revert to Islam⁠⁠
"It is extremely important to have a sincere intention.  What is sincerity in invocation?  This is a genuine feeling of concern.  Take care of your parents in this life, and even in the next life.  Heaven and Hell are real, and together we must escape the eternal torment of hellfire.  The key to Heaven is that "There is no God worthy of worship but Allah, and Muhammad is the Messenger of Allah."